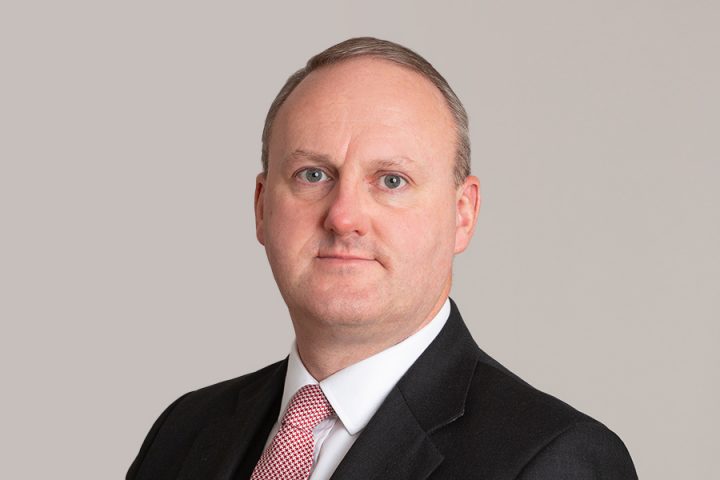 Adrian Davis
Call: 1996

Adrian is an experienced civil and public law practitioner who specialises in housing, property and landlord and tenant law.  He is currently on a sabbatical from Chambers.

Adrian is frequently instructed in possession claims, homelessness appeals and judicial review challenges.  He has a particular interest in cases involving tenancy fraud and the Equality Act 2010, including the Public Sector Equality Duty.  He represents local authorities, housing associations, registered social landlords, corporate clients and tenants in all levels of tribunal and courts including the Court of Appeal.

He has been consistently recommended as a leading barrister in Chambers and Partners and The Legal 500 legal directories.  Adrian has been described as "a commanding junior, who inspires confidence in his clients" and "an excellent barrister and a first choice for dealing with difficult housing cases."  As well as being a "first-class advocate", Adrian is able to deliver "clear, concise advice and pleadings often involving complex points of law".

In addition to his established practice, Adrian is a prodigious author in his specialist areas of law. For more than 20 years, Adrian has co-written LexisNexis' Claims to the Possession of Land, Fifth Edition, a leading practitioners' textbook on landlord and tenant law.  He has also written numerous articles, seminars and workshops on the latest legal developments.

Adrian sits as a Deputy District Judge.

As a qualified Direct Access barrister, Adrian may accept instructions from members of the public in appropriate cases within his areas of specialism.

If you would like any further information about Adrian's practice, please call his clerks on +44(0)20 7405 6114.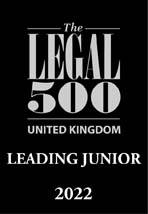 Areas of expertise
Landlord & tenant
Acting for landlords and tenants, Adrian's practice encompasses both commercial and residential work, including: possession proceedings, forfeiture, business lease renewals and Part II of the Landlord and Tenant Act 1954, disrepair and dilapidations, mobile homes and agricultural tenancies.
Housing
Adrian has considerable experience in representing local authorities, housing associations, registered social landlords and tenants in all areas of housing law, including: homelessness and Part VII Housing Act 1996, allocations and Part VI Housing Act 1996, judicial review, possession proceedings, succession, anti-social behaviour orders and injunctions, and statutory regulation.
Planning
Adrian has assisted and represented local authorities in a variety of planning matters, including: applications for injunctions under section 187B of the Town & Country Planning Act 1990 (restraining breaches of planning control), and enforcement of planning obligations pursuant to section 106 of that Act.
Publications
Adrian is a co-author of the fifth edition of LexisNexis' Claims to the Possession of Land, a highly successful, loose-leaf work of landlord and tenant law.
Adrian lectures frequently to solicitors and local authorities. He is happy to provide in-house seminars.
Notable cases
Yildiz v Hackney LBC [2019] HLR, 46, CA – the leading case on the interrelationship between s.83 and Ground 15A (under-occupancy upon succession) of the Housing Act 1985.
R(on the application of Caroline McDonagh) v Newport City Council (Administrative Court in Wales, September 2019) – Adrian successfully defended Newport's Gypsy and Travellers Site Allocation policy, defeating the allegation that it was unlawful because of failures to comply with the Public Sector Equality Duty.
Islington LBC v Mohammed [2013] HLR 41, CA – representing Ms Mohammed, Adrian successfully defeated Islington's appeal, demonstrating that its review decision had not properly considered the Pereira test and her medical conditions.
Caroline Francis v (1) Brent HP (2) Brent LBC & (3) Williams [2013] HLR 47, CA – the issue was whether Ms Francis had retained a tenancy of the material property when she was decanted out in 2005 by virtue of (a) a written agreement with Brent and/or (b) the provisions of Schedule 11 of the Housing and Regeneration Act 2008. The Court of Appeal found for Ms Francis in relation to (a).
Camden LBC v Tonello (Chancery Division, January 2013) – Adrian successfully appealed a circuit judge's decision to order a county court appeal to take place by way of a rehearing rather than a review. Adrian, representing Camden, was also subsequently successful in the county court appeal.
R (on the application of Zehour Chelfat) v The London Borough of Tower Hamlets [2006] WKUK 246, Admin. Court – failure by the local authority to hold a review of a decision to terminate an introductory tenancy by the issue of possession proceedings within the time limit prescribed by the Housing Act 1996 s.129 was not fatal to those proceedings where the parties had expressly agreed that a review could occur after the proceedings had commenced.  Adrian successfully represented Tower Hamlets.
The London Borough of Tower Hamlets v (1) Basil Bharat Chavda (2) Dulcie Druscilla Joseph (3) Cindy Joseph Chavda and Others [2005] EWHC 2183, QB – Tower Hamlets was entitled to recover damages against the first and second defendants who had intended defraud the authority by imposing upon it a liability in respect of accommodation for asylum seekers that, but for their actions, it would not have been undertaken.
Donoghue v Poplar Housing & Regeneration Community Association Limited and the Secretary of State for the Environment, Transport and the Regions (Interested Party) [2002] QB 48, CA – the Court of Appeal held that (1) the respondent housing association was a public authority for the purposes of the Human Rights Act 1998; and (2) notwithstanding its mandatory terms, the summary possession procedure contained in s.21(4) Housing Act 1988 did not conflict with the appellant's right to respect for a family life under Article 8 of the European Convention on Human Rights.
Rankings and Testimonials
Ranked Leading  Barrister – Chambers and Partners 2022
Ranked Leading Junior – Legal 500 2022
Ranked Leading  Barrister – Chambers and Partners 2021
Ranked Leading Junior – Legal 500 2021
Ranked Leading Barrister – Chambers and Partners 2017
Ranked Leading Junior – Legal 500 2016
Ranked Leading Barrister – Chambers and Partners 2016
Ranked Leading Junior – Legal 500 2015
Ranked Leading Junior – Legal 500 2014
Ranked Leading Junior – Legal 500 2013
Ranked Leading Junior – Legal 500 2012
Ranked Leading Junior – Legal 500 2011
"Well-regarded barrister with a broad social housing practice on both the landlord and the tenant sides. He is particularly noted for his work on homelessness and claims to the possession of land."
(Chambers and Partners 2016)
"I have instructed Adrian for at least 4 years, and continue to do so. It is always a pleasure working with him. He is completely reliable and instils confidence in the clients and the lay witnesses. He leaves no stone unturned and is prepared for every eventuality at Court. His advocacy is great, as is his written work. He is always extremely professional, produces fantastic results for our Authority and I would thoroughly recommend him."
(Local Authority Solicitor)
"Highly recommended; prepares thoroughly, approachable, good with lay clients and gets results"
(Local Authority Solicitor)
"Adrian's written work is excellent, comprehensive yet precise. His analytical and strategic skills are admirable. Over the last 6 years, I have had the opportunity to regularly observe Adrian in court. Always thoroughly prepared, on each occasion he has advocated fluently, confidently and persuasively. Judges respond positively to his submissions. Together, we have maintained a very high success rate…100%"
(Local Authority Solicitor)
Education
BSc (Dunelm)
LLB (Nottingham)