Alex is professional, friendly and relaxed. He is an excellent advocate and always produces excellent results on all cases. He is extremely personable.
Chambers and Partners, 2021
'Alex is brilliant on technical and complex arguments. He is liked by clients and easy to reach for a quick opinion on the phone on a complex matter.'
Legal 500, 2021
"He is brilliant. His written work is excellent, and he really likes to get involved with the law."
Chambers and Partners, 2019
"He's calm, measured and very good with clients."
Chambers and Partners, 2019
"Rising junior with a growing reputation…"
Chambers and Partners, 2019
"…extensive experience in human rights and discrimination cases…"
Chambers and Partners, 2019
"He is well researched and always very well prepared."
Chambers and Partners, 2018
"...very thorough and writes well."
Chambers and Partners, 2018
"His housing law expertise is complemented by knowledge of discrimination and human rights issues."
Legal 500, 2020
"A very thorough, able and competent advocate."
Chambers and Partners, 2020
"Has a growing reputation for his representation in both housing and public law matters."
Chambers and Partners, 2020
"Alexander is very professional and thorough. He is good at finding solutions to problems and is pragmatic."
Legal 500, 2022
He is very clear and concise, approachable and professional, gets the point quickly, and is very reliable and helpful.
Chambers and Partners, 2022
He is able to break down complex issues and his advocacy is very good. He is a very hard worker and his client care is also great.
Chambers and Partners, 2022
Alex is a skillful and experienced barrister whose practice primarily spans issues of public law and property law.  Alex has been praised by judges as an "excellent" advocate, for his "forensic precision" in approaching cases and has been described as "an expert" in his fields of practice.  He is well-liked by clients for his approachable manner and for his ability to bring clarity to complex cases.  He is ranked in Chambers and Partners and is described as a "rising junior with a growing reputation".
Alex's experience of complex public law issues including human rights and equality issues makes him extremely well-placed to assist clients in litigation across the many fields of law in which these issues arise.
Alex was called to the Bar after an exceptionally strong academic background.  Alex holds a law degree from Trinity College, Cambridge and was awarded multiple prizes for his academic performance whilst there.  He holds a master's degree in French Law from France's most prestigious law school, l'Université de Paris II – Panthéon-Assas, and a master's degree with distinction in public law and human rights from University College London.  Alex has been the recipient of a prestigious Pegasus Scholarship under which he spent time working as a barrister in Paris.
Alex writes regularly in legal publications in his areas of practice online, in journals and books.
Alex is qualified to accept cases on a Public Access basis and regularly does so both for individuals as well as organisations.
If you would like any further information regarding Alexander Campbell's practice, please contact his clerks or call +44 (0)20 7405 6114.
Alexander can be contacted on alexander.campbell@fieldcourt.co.uk.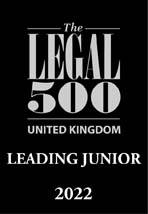 Public law/human rights

Public law, equality and human rights feature heavily in Alex's cases and cut across much of his work.  He is able to complement a strong academic background in the fields of public law and human rights with extensive practical experience and knowledge of these fields.  Alex's public law practice sees him regularly instructed in judicial review matters in the High Court.

Alex has extensive experience of discrimination and equalities law and has argued discrimination cases before the High Court as well as the First-tier Tribunal and County Court.

Alex has considerable experience in making urgent applications to the High Court including out of hours applications.  He is familiar with the procedure and ethical obligations which are central to these sorts of applications and has been praised by judges for his clarity and succinctness in making such applications.  Given the urgency and strict time limits in many judicial review claims, Alex prides himself on being able to turn around complex instructions to short deadlines.

Additionally, Alex has experience in welfare benefits matters in the First-tier Tribunal and Upper Tribunal and has also assisted in judicial review and Court of Appeal cases concerning social welfare and benefits.

Alex has experience of public procurement litigation and has assisted with procurement challenges both in the High Court and at appellate level.  He has assisted government departments and local authorities in procurement challenges and is experienced in the aspects of European Union law which public procurement involves.  Alex has previously been instructed as a junior by the Ministry of Defence in arbitration proceedings relating to a multi-million pound dispute and has advised in major public procurement litigation concerning the closure of libraries across an English county.
Anti-social behaviour

Alex excels in complex anti-social behaviour claims.  Alex is regularly instructed in possession claims involving antisocial behaviour and in claims for injunctions under the Anti-Social Behaviour, Crime and Policing Act 2014.  Alex acts in multi-day trials involving antisocial behaviour and has considerable experience of claims involving large numbers of allegations and large numbers of witnesses.  Alex is a skilled trial advocate and is accomplished at the effective cross-examination of witnesses.

Alex regularly appears in antisocial behaviour trials which involve defendants with mental health issues and arguments around a defendant's mental capacity.  Alex is regularly instructed in anti-social behaviour claims which raise issues of disability discrimination and the Equality Act 2010; Alex's public law experience makes him extremely well-placed to deal with such issues in complex cases and clients value Alex's ability to address such issues skilfully at short notice.

Alex has experience of anti-social behaviour cases in the Youth Court and is familiar with the particular issues which arise in cases involving persons under 18.
Children's rights

Alex is regularly called upon to advise and act in judicial review claims involving children. He has particular experience of fighting claims involving the Children Act 1989 concerning duties owed by local authorities to minors and under related legislation.
Community care and social services

Alex is regularly instructed in adult community care claims in the High Court. Alex is valued not only for his knowledge of the law in this area but for his sensitive and tactful approach to such cases.

Alex is frequently involved in claims involving foreign nationals who have no recourse to public funds both on an advisory basis and in litigation.  He is very familiar with the legal issues involved and is adept at arguing them.
Education

Alex is regularly instructed in education law matters, in particular special educational needs challenges before the First-tier Tribunal (Health, Education and Social Care Chamber).  He also regularly acts in school admissions and school exclusions challenges and has experience of acting as an advocate in such appeals as well as clerking them and advising their members on the law.

Alex regularly delivers training for local authorities in education law.
Local government law

Local government law forms a major part of Alex's practice and Alex's background in public law makes him well-placed to advise and to act in litigation involving local authorities.  Alex is currently instructed in a number of ongoing judicial review claims in the High Court concerning housing allocations and HMO licensing and he has recently been involved in a successful appeal to the Court of Appeal arising out of a HMO licensing judicial review.
Housing

In the social housing field, Alex regularly acts in a wide variety of claims, including complex and multi-day possession claims, disrepair claims, injunction applications, committal hearings and appeals.  Alex's considerable experience in public law gives him a particular expertise in cases with a public law element, including Equality Act and discrimination arguments and human rights issues.  Alex regularly advises and acts in homelessness appeals and in litigation concerning housing allocations policies including at High Court level.
Court of Protection

From the start of his career at the Bar, Alex has regularly been involved with litigation in the Court of Protection. He has a wide experience of such cases and of how to fight them effectively. Alex's considerable knowledge of issues of mental capacity in litigation makes him well-placed to advise and represent clients in the Court of Protection from the moment that a potential issue arises to the conclusion of proceedings.
Property

Alex regularly acts in claims involving landlord and tenant work (both residential and commercial) as well as more traditional real property work.

Alex has been instructed in trials concerning service charges, boundary disputes, adverse possession and rectification of deeds.  He regularly advises and acts in claims involving mortgages, including claims which involve allegations of fraud.  Alex has experience of cases involving registered and unregistered land and is happy to be instructed in both.  Alex is experienced in, and happy to accept instructions in, litigation involving forfeiture, surrender and consents (such as withholding of consent to assignment and withholding of consent to carry out alterations).  He accepts instructions in litigation involving easements, restrictive covenants, party walls and neighbour disputes.
Regulatory

Alex has experience of regulatory matters, having recently succeeded in a High Court appeal against a decision of a regulatory body striking off a medical professional and having recently appeared in multi-day proceedings before the Nursing and Midwifery Council.
Notable cases

The Queen (on the application of Gaskin) v Richmond upon Thames LBC [2017] EWHC 3234 (Admin)

ME v Southwark LBC [2017] UKUT 73 (AAC)

Chouhan v The Earls High School [2016] UKUT 405 (LC)

The Queen (on the application of N) v Newham LBC [2013] EWHC 2475 (Admin)
Legal publications

Affordable Housing – The Modern Guide to Construction and Delivery (LexisNexis)

Lexis PSL Local Government practical guide

Regular contributor to LexisNexis

Cause and Effect: costs in public law cases – featured on Local Government Lawyer
Public access

Alex is qualified to accept instructions under the public access scheme and regularly does so.
Recommendations

"Alexander is very professional and thorough. He is good at finding solutions to problems and is pragmatic." Legal 500 2022

"Alex is professional, friendly and relaxed. He is an excellent advocate and always produces excellent results on all cases. He is extremely personable." Chambers and Partners 2021

"Alex is brilliant on technical and complex arguments. He is liked by clients and easy to reach for a quick opinion on the phone on a complex matter." Legal 500 2021

"A very thorough, able and competent advocate." Chambers and Partners 2020

"Has a growing reputation for his representation in both housing and public law matters." Chambers and Partners 2020

"His housing law expertise is complemented by knowledge of discrimination and human rights issues." Legal 500 2020

"He is brilliant. His written work is excellent, and he really likes to get involved with the law." – Chambers and Partners 2019

"He's calm, measured and very good with clients." – Chambers and Partners 2019

"Rising junior with a growing reputation…" – Chambers and Partners 2019

"…extensive experience in human rights and discrimination cases…" – Chambers and Partners 2019

"He is well researched and always very well prepared." – Chambers and Partners 2018

"…very thorough and writes well." – Chambers and Partners 2018
Memberships

Constitutional and Administrative Law Bar Association

Social Housing Law Association

Property Bar Association

Franco-British Lawyers' Society

Lesbian and Gay Lawyers' Association

Bar Lesbian and Gay Group
Education

M.A. in Law – Trinity College, Cambridge

Maîtrise en droit (Master's degree in French law) – Université de Paris II – Panthéon-Assas

LL.M. (Public Law and Human Rights) (with Distinction) – University College London

Bar Vocational Course
Scholarships and prizes

Lizette Bentwich Prize for academic achievement in Part 1A law degree (Trinity College, Cambridge)

College Prize for performance in Part IA law tripos (Trinity College, Cambridge)

Lovells Prize for examination performance (Trinity College, Cambridge)

Pegasus Scholar (Gray's Inn)
Privacy Notice