Extremely organised and approachable. He represents lay clients to a high standard and his legal knowledge is remarkable.
Legal 500, 2022
Matthew is a family law specialist. He is regularly involved in complex care cases for local authorities, parents and guardians. He has been involved in cases concerning infant deaths, shaken babies, fabricated illness, serious sexual and physical abuse, honour based violence including attempted assassination, forced marriage, unlawful removal from the jurisdiction, serious neglect and cases involving breaches of Human Rights. He has a particular interest in cases where there are competing medical opinions and those which engage the inherent jurisdiction of the High Court.
In private law disputes, Matthew predominantly represents Rule 16.4 Guardians. He acts in cases involving parental alienation, implacable hostility and cases of temporary and permanent relocation to Hague and non-Hague convention countries.
Matthew also accepts instruction in matrimonial finance cases, court of protection cases and other matters involving the Mental Capacity Act 2005.
Matthew is highly regarded for his diverse style and flexible approach whilst maintaining a reputation for being friendly and approachable and robustly representing his clients' interests.
As well as practising in family law, he holds several Fee-paid judicial appointments including as a Deputy District Judge (Family and Civil) and as a Recorder (Family).
If you would like any further information regarding Matthew Stott's practice, please contact his clerks or call +44 (0)20 7405 6114.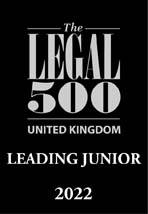 Matrimonial Finance

In addition to his care work, Matthew undertakes work in all areas of matrimonial finance including maintenance, injunctions, financial remedy proceedings and applications by persons seeking to intervene. He also undertakes Schedule 1 of the Children Act 1989 and ToLATA 1996 cases.
Private Law Children

In private law disputes, he represents both parents and Rule 16.4 Guardians. He acts in cases involving temporary and permanent relocation to Hague and non-Hague convention countries. He was Counsel for the Father in the reported case of DS v RS [2010] 1 FLR 576 relating to temporary removal to India.
Appointments

April 2017 –September 2019 – Environment and Traffic Appeals adjudicator.
December 2018 – Fee-paid Judge of the First-Tier Tribunal
March 2019 – Deputy District Judge (Civil and Family)
September 2019 – Recorder (Family)
Registered and approved Direct Access barrister.
Matthew remains a door tenant at Broadway House Chambers in Leeds.
Education

BA, Victoria University, Melbourne
PgDL (CPE), University of Westminster, London
LLM (Intellectual Property), Queen Mary College, University of London
BVC, BPP Law School, London
Queen Mother Scholar of the Middle Temple
Interests

Away from the Bar and in addition to a busy family life, Matthew enjoys scuba diving. Having grown up on a vineyard in Australia, he continues to enjoy good wine. He speaks reasonable French having undertaken some post-graduate study in France.