Always prepared to go the extra mile.
Legal 500, 2016
He has an excellent eye for detail.
Legal 500, 2017
Jonathan Pennington Legh specialises in property and landlord and tenant cases. He has a particular interest in disputes involving boundaries, rights of way and land registration.
His practice also includes:
• commercial contract and buildings disputes
• insolvency
• media and entertainment/ intellectual property law
• DVLA licence appeals.
Jonathan undertakes a wide range of advocacy in the High Court, the county court and the Property Tribunal as well as advisory work.
He is secretary to chambers' property group.
Jonathan is qualified to act directly for members of the public (Direct Public Access).
If you would like more information about Jonathan's practice, please contact his clerks or call +44 (0)20 7405 6114.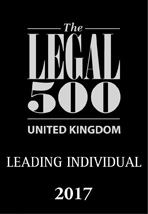 Property

Jonathan specialises in:

Boundary disputes and adverse possession;

Rights of way;

Land Registration issues, including rectification of the Register;

Claims under the Trusts of Land and Appointment of Trustees Act 1996.
Landlord & tenant

Jonathan's practice covers residential and commercial landlord and tenant, including:

Business tenancy renewals;
Service charge disputes;
Possession actions for landlords and tenants in both the private and public sectors;
Anti-social behaviour;
Disrepair;
Unlawful eviction;
Tenancy fraud.
Insolvency

Jonathan's work in this area includes personal and corporate insolvency; applications to set aside statutory demands; to annul and rescind / review bankruptcy and winding-up orders.
Intellectual property

Jonathan's practice includes Copyright, Trade Marks, Passing Off and Confidential Information.
Notable cases

Boon & others v Zuplex Ltd and Aslan UKFTT [2023] 0167 (PC) – Rent Repayment Orders and the identity of the landlord
Fuller and Fuller v Buhal and O'Brien UKFTT [2022] 0460 (PC) – an application to register an easement (right of way) based on the doctrine of prescription
CHO & Anor v Master Legal Costs Services (2015)
Gooch v Basildon DC & HM Customs & Excise CLMD [2007] 9 C.L. 240 – application to rescind and/or annul bankruptcy orders
Education

BA (Oxon) (Philosophy and Modern Languages (German))
LLB (Queen Mary and Westfield College): (Commercial Law Prize; Ross Cranston Prize for outstanding academic achievement)
Professional memberships
Privacy notice