Social responsibility
Our commitment to the wider society means we're involved in a range of initiatives that have a positive impact on wellbeing, communities and the planet.
In our day-to-day work, much of what we do benefits local communities as a whole.
Free legal advice to people unable to afford it
Many of our barristers provide pro bono (free) advice to people who are unable to afford legal representation. They receive these cases through referrals from the charity Advocate.
We are also a member of the Pro Bono Connect scheme which helps barristers and solicitors collaborate on pro bono cases.
The scheme, supported by LawWorks matches barristers and solicitors acting pro bono on civil matters for individuals, charities and community groups who cannot afford legal advice or representation.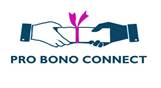 Our support for charities
Our charity partner since 2021 has been Mind.
Our charity partner for 2020 was Crisis.
During the 1st Covid-19 lockdown, we supported the charity's emergency coronavirus campaign In This Together campaign. We donated clothing, hygiene essentials, books and stationary for emergency health and wellbeing packages as well as phones, tablets and SIM cards to help the charity provide remote support.
Crisis staff also joined some of our free webinars on changes to homelessness legislation.
We also provided pro bono advice to the charity.
Collectively and individually, our barristers and staff support various charities.
 Encouraging equality and diversity at the Bar
We believe it is important to encourage equality and diversity at the bar.
Our mini-pupillage programme is open to anyone interested in a career at the bar.  We hope by offering these opportunities to widen the pool of people who gain an insight into life at the bar.
We are one of the founder member sets of a mentoring scheme for under-represented groups at the Bar and 5 of our barristers are mentors on the scheme. The initiative was launched in September 2021 in partnership with 4 other chambers and the support of the Planning and Environment Bar Association.
On a day-to-day basis, we offer our barristers flexibility in managing their practices to meet their personal and professional commitments.
We support new parents returning to work after parental leave by reducing the amount of rent they pay in their first 3 months back in practice.
Wellbeing
Funding cuts and other pressures on the legal system can add to the stress barristers face in their working lives. Our Wellbeing Officer has developed a wellbeing policy to support our barristers in achieving a healthy work-life balance.
We have also implemented and good working practices to help address work-related stress.
Our commitment to sustainability
As much as possible, we try to minimise our carbon footprint.
Bike to work scheme: we encourage our staff to sign up to the scheme and to cycle. The scheme offers savings on the cost of buying a bike and accessories. We also provide secure bike storage.
We encourage secure recycling and sustainability within chambers.
All offices have recycling bins in them.
We provide glasses and mugs rather than disposable cups.
We offer drinking water in jugs rather than in plastic bottles.
We collect and reuse name badges.
Wherever practical, we buy environmentally friendly products.