Lay clients like David, the simplicity of his delivery of complex legal issues, the pragmatic legal advice and the fact that he gets it right when he advises the clients on the merits in conference.
Legal 500, 2024
Judges like him, the way he puts across his points and his advocacy skills are great.
Legal 500, 2024
He is unruffled and puts across his points, clearly and succinctly.
Legal 500, 2024
David Brounger undertakes a diverse range of civil work with a particular emphasis on real property, landlord and tenant, probate and personal injury.
He represents commercial and residential landlords and tenants in all manner of landlord and tenant disputes from possession claims to commercial lease renewal cases, from leasehold enfranchisement cases in the Leasehold Valuation Tribunal to restrictive covenant disputes.
David has extensive experience in advising and representing parties in probate and related claims including claims under the Inheritance (Provision for Family and Dependants) Act 1975, and claims involving proprietary estoppel issues.
He is an accredited mediator with substantial experience of conducting mediations in a variety of disputes.
David is a qualified public access barrister and able to accept instructions direct from members of the public in his practice areas.
If you would like more information about David's practice, please contact his clerks or call +44 (0)20 7405 6114.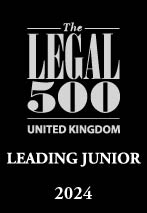 Real property and Landlord & tenant

David also undertakes more general land law and trusts work including rights of way, boundary disputes, proprietary estoppel, ToLATA cases, constructive and resulting trusts and adverse possession.  He successfully represented the appellant in the Court of Appeal in the first reported cases on the effects of the Land Registration Act 2002 on overriding interests and the meaning of "actual occupation" for the purposes of that Act.

Notable cases:

Rand v. Tran [2017] UKFTT 0888 (PC) (constructive trust implied due to the common intention of the parties, as evidenced by their respective contributions to property purchase price)
Yavuz v. Chaudhary [2011] EWCA Civ 1314 [2013] Ch 249 (to what extent an easement arising informally and not protected by an entry at the Land Registry can be effective against a purchaser of the land over which the easement would be exercised)
Piper v. Kirk [2010] EWHC 23 (Ch) [2010] 2 P. & C.R. DG3 (determining of beneficial interest in real property based on an oral contract).
Wretham v. Ross [2005] EWHC 1259 (Ch) [2006] 1 P. & C.R DG2 (legal test to be applied in claim for adverse possession).
Clore v. MacNicol [2004] EWCA Civ 1055 [2004] N.P.C (succession to an assured tenancy as assured tenant or assured shorthold tenant).
Kensington and Chelsea v. Hislop [2003] EWHC 2944 [2004] 1 All ER 1036 (not reasonable for a local authority to seek possession order the objective of which being to defeat a right to buy claim, general guidance on reasonableness under section 84 of the Housing Act 1985.
Ebied v. Hopkins (also known as Wellcome Trust v. Hamad) [1998] Q.B. 638) (residential subtenant under a business lease entitled to protection of the Rent Act 1977 following determination of superior tenancy)
Personal injury & clinical negligence

David is instructed on behalf of both claimants and defendants in personal injury cases. He works for major insurance companies, trade unions and individuals. In his clinical negligence practice, David regularly represents a major private healthcare provider as well as numerous claimants.

David has in-depth knowledge and experience of representing those involved in fatal accident claims and in high value personal injuries claims.

David frequently presents seminars on aspects of personal injury law, procedure and practice.

Notable cases:

Nicholson v. Thames Water Utilities Limited and another [2014] EWHC 4249 (QB) (whether water companies have a duty to operate a pro-active system to prevent sewers being damaged by tree roots etc; successful defence of the sewage contractor instructed to clear sewers by the water company)
Mediation

David qualified as a mediator in 2005. He acts as a mediator in diverse cases including property disputes, commercial, building and probate cases. In cases where he has acted as a mediator, the overwhelming majority end in settlement at mediation.

He also has experience acting as an advocate for parties in mediations.
Education

LLB (Hons)
Accredited Mediator (SPC 2005)
Professional memberships

Property Bar Association
Chancery Bar Association
PIBA
Privacy notice