His charm and diplomacy are unquestionable.
Legal 500, 2021
He is a very good all-round media litigator and safe pair of hands.
Legal 500, 2020
John provides critical advice on tactics and arguments which prove instrumental in the success of his cases.
Legal 500, 2022
Head of Chambers since 2010
Bencher of Gray's Inn
John Critchley specialises in Media & Entertainment Law together with other business law disputes.  This includes Copyright & related rights, Trade Marks, Fine Arts, Contempt of Court, Music Business, Film & Television, Publishing, Passing Off, Confidential Information, Privacy/Misuse of Private Information, Defamation and Sports Law.
The hallmark of this work is its great variety, which has ranged from advising on the ownership of the physical property in the fossil of a dinosaur (for the Russian Academy of Sciences) to a case concerning title to the physical property in certain letters written by the late Princess of Wales (for James Hewitt). In addition to representing or advising corporate media rights owners (from television broadcasters to music publishers), periodicals (from The Guardian to The Lawyer) and the like, he has advised or represented many prominent individuals.
If you would like more information about John's practice, please contact his clerks or call +44 (0)20 7405 6114.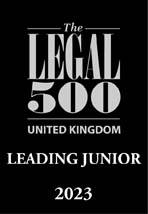 Other areas

John undertakes general business-related litigation, which frequently straddles the traditional Chancery/ Commercial/Common Law boundaries. He has been instructed on behalf of many different companies and individuals, from charities to dotcoms and from lenders (bank/building society) to borrowers.

He is also instructed on behalf of institutional funders of litigation, as diverse as the Police Federation of England and Wales and the National Union of Journalists.

John was instructed by the solicitor to the Official Solicitor to the Supreme Court to act as amicus curiae.
Key clients

In the past John has represented many prominent individuals, including:

Frederic Raphael (author)
Joan Hickson (Postman Pat illustrator)
Terry Marsh (world boxing champion)
Nicole Fahri (fashion designer)
James Hewitt (author)
Melanie Sykes (model and TV presenter)
Grant Bovey (media entrepreneur)
Louise Nurding (pop singer)
Damien Hirst (artist)
Kate Bush (singer songwriter)
Clive Barda (photographer)
Vanessa Mae (musician)
John Fashanu (footballer)
David Spiller (contemporary artist)
Stella McCartney (fashion designer)
Ocean Colour Scene (pop group)
Notable cases

Robson v British Armed Forces Federation (2010) IPO O-254-10 (Trade Mark proceedings; Appeal; advice: opposition successful)
Robson v British Armed Forces Federation (2009) IPO O-219-09 (Trade Mark proceedings; advice: opposition successful)
Re Stedman [2009] 2 FLR 852 (Media & Privacy; Arts 8 & 10; publications concerning children in popular press)
Adidas-Saloman AG v Draper & Ors [2006 EWHC 1318 (Ch); [2006] All ER (D) 30 (Jun) (Sports law, the regulation of professional tennis and EU Competition Law; interim injunction)
Vaughan v Jones & Ors [2006] EWHC 2123] (Ch); [2006] All ER (D) 62 (Aug) (chancery proceedings and application for third party costs order; successful defence of respondents)
IMG Liechti & Cie & Ors v TRO Essex Music Ltd & Anr [2005] All ER (D) 161 (Nov) (music publishing; amendment of pleadings)
Re L (Minors) (Care Proceedings:Cohabiting Solicitors) [2001] 1 WLR 100; (the lay perception of bias and the right to a fair trial)
Brown v South Yorkshire Police Authority (CA) [2001] All ER (D) 72; EWCA Civ 1080; (test case for Police Federation on true construction of Police Regulations 1987)
Mills v News Group Newspapers Ltd [2001] EMLR 957; (breach of confidence/Art 8, convention right to privacy; for celebrity, against newspaper)
Catt & Anr v COSRECI & Anr [2001] C.P. Rep 41 (inspection of documents; documents held by Ds parent body in USA; control; successful appeal by Ds)
Paul Widger v Craig David (2001) unreported (pop star; validity of management agreement entered into during artist's minority; undue influence, restraint of trade)
Adeniji v London Borough of Newham (2001), unreported, 16 October 2001 (Garland J.), All ER BLD 1610013259; The Independent, 17th October 2001 (for successful child claimant, complaining of breach of confidence, invasion of privacy & infringement of data protection principles arising out of unauthorised use by Local Authority of photographs taken of a child at one of their schools).
Pilbrow v Pearless de Rougemont & Co [1999] 3 All ER 355 (liability to pay solicitor's fees)
Re Vitara Foods [1999] BCC 315 (abuse of process & delay in the Companies Court)
Adams v McInnis (1999) unreported (regarding the estate of Sir John Pritchard, deceased)
Gumpo v Church of Scientology Religious Education College Inc. [2000] C.P. Rep. 38 (Smedley J) (the exclusion of expert evidence under the CPR) see The White Book , Vol I at CPR 35.1.1.
Minder Music Ltd v Howell Henry Chaldecott Lury Ltd & Ors (1998) unreported (copyright infringement in musical work 'Oops upside your head' by recording of 'Ooh aah Cantona')
Hills & Saunders & Ors v MGN Ltd (1997) unreported (for the Eton College photographer, the copyright owner of a photograph of Prince William at school, published in newspaper)
Re B (Contempt of Court: Affidavit Evidence) [1996] 1 WLR 627 (as amicus, on the jurisdiction of the Court concerning evidence on a motion to commit for contempt of court)
Hickson v Polystyle Publications Ltd & Ors (1995) unreported (ownership of original Postman Pat illustrations)
Ortiz v City of Westminster (1995) 27 HLR 364 CA (judicial review)
Manners v The Reject Shop Plc [1995] FSR 870 (copyright, secondary infringement; costs)
Rankings

Ranked Leading Junior – Legal 500 2021

Ranked Leading Junior – Legal 500 2021

Ranked Leading Junior – Legal 500 2020

Ranked Leading Junior – Legal 500 2016

Ranked Leading Junior – Legal 500 2015

Ranked Leading Junior – Chambers & Partners 2014

Ranked Leading Junior – Legal 500 2014

Ranked Leading Junior – Chambers & Partners 2013

Ranked Leading Junior – Legal 500 2013

Ranked Leading Junior – Legal 500 2012

Ranked Leading Junior – Chambers & Partners 2012

Ranked Leading Junior – Legal 500 2011

Ranked Leading Junior – Legal 500 2010

Recommended – Legal Experts 2010

Ranked Leading Junior – Legal 500 2009
Additional professional information

John has broadcast on TV and was invited to appear at the Radio Festival 2000 in Glasgow to present a courtroom drama (with Nicky Cambell and others) 'Guilty as Branded', addressing branding issues in the media.

He has also provided continuing education talks to solicitors & others on Media & Entertainment subjects.
Education
Professional memberships

Gray's Inn

Advocate (formerly Bar Pro Bono Unit)
Privacy notice