Suzannah Cotterill is a family law barrister specialising in financial remedies. This has a strong focus on company/partnership aspects with third party intervenors, bankruptcy and high net worth. This often involves international elements and has been combined regularly with equestrian assets.
Suzannah is currently on a sabbatical from chambers.
Suzannah is known for her precise grasp of figures and careful presentation; this combined with pragmatic problem solving advice ensures that all aspects of a client's potential claim are considered.
Suzannah's family practice also covers children (public and private). In public law her child care work provides in-depth expertise in multi expert causation fact findings.
In addition, Suzannah has a niche practice in equestrian law which covers sales and purchase, breach of contract (Sales of Goods, Consumer Relations Act), personal injury and representation before equine disciplinary and regulatory bodies.
She has a BSc (Hons) in Applied Animal Behaviour and acts as an Equine Law Expert.
Suzannah is able to accept instructions directly from members of the public within her specialist practice areas.
If you would like more information about Suzannah's practice, please contact her clerks or call +44 (0)20 7405 6114.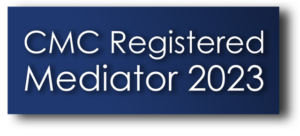 Professional memberships

British Equestrian Federation Child Protection Course
Associate Member Expert Witness Institute
Chair of British Equestrian Federation Appeals Tribunal
2009-2015 Member of the Bar Council's Access to Bar Committee
Additional professional information

2015-2017 BSc (Hon) Applied Animal Behaviour

Equestrian Expert Witness

2012-2016 Director of British Eventing

Lecturer in company law at City University.
Privacy Notice

Suzannah's Privacy Notice can be found here